Conductivity Switch Model 352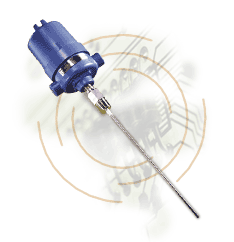 The Model 352 is a conductivity sensing ON-OFF control unit that is completely self-contained and enclosed in a weathertight and explosion proof housing. Designed to be mounted directly on the sensing probe or electrode, it may be used to detect conductive liquid levels or interface between non-conductive and conductive liquids.

The plug-in chassis assembly within the enclosure is equipped with a 20 turn potentiometer for threshold resistance adjustment and provides excellent resolution over a resistance range from 200 ohms to 2 megohms. The output control relay is socket mounted in DPDT configuration.

The sensing electrode voltage is transformer isolated from the supply voltage and is stepped down to approximately 10 VAC assuring personnel safety and freedom from electrode polarization. Incorporated within the unit are soldered jumper connections that may be changed in the field to allow low-level or high-level fail safe operation in the event of supply power failure.

Sensing electrodes, or probes are available in a variety of lengths and materials to suit the particular application. The sensing electrode, or probe, must be of the bare, non-insulated style.
FEATURES AND BENEFITS
Low AC voltage on electrode - no safety hazard to personnel
Field changeable fail-safe mode - Operation on low level or high level application
Completely self-contained
Mounts directly on sensing probe, no additional equipment required
Wide adjustment range - Allows operation on even partially conductive materials
Plug-in Control Relay
Ease of maintenance