WARNING: Cancer and Reproductive Harm - www.P65Warnings.ca.gov
Model EURO 366G Vibration Switch - Cast Iron Enclosure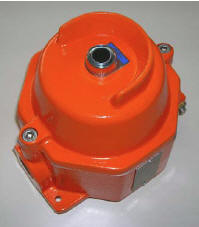 Model EURO 366G VIBRASWITCH is primarily intended for indoor and outdoor hazardous and non-hazardous areas in those countries requiring ATEX and CE certifications. The EURO 366GG employs the same time proven switch design found in Robertshaw's family of vibration switches.


The product contains a vibration detecting mechanism, which also functions as a "mechanical amplifier" to activate a snap-action switch when the set level of vibration is exceeded. The vibration switch is meant to react to the total destructive force(s) acting on the equipment and is available with a manual and remote reset option.

The vibration switch is an acceleration sensitive instrument that measures the total acceleratory shock present on the machine. When the vibration level of a vibration switch protected machine exceeds normal by a pre-selected amount, an internal switch closes, actuating either an audible warning system or a shutdown circuit before costly damage occurs. Failing bearings, broken blades and similar malfunctions cause increased imbalance or high frequency vibration detectable with the vibration switch. This product is designed for maintenance-free service in permanent installations where a cast iron casing is appropriate

Features & Benefits
Flame Proof (Explosion Proof )

EEx d IIC T6 IP65 T85°C - INERIS 02ATEX0043

Self Powered

Does not require any form of external power to operate.

Acceleration Sensitive

Measures total destructive shock, not displacement.

Minimum Maintenance

No moving parts except when set-point is exceeded.

Continuous Protection

No attention required after installation.

Ease of Installation

Requires no special training.

Long Life

Instrument is rugged and durable - no wearing parts.

Reset

Manual at unit and choice of remote electrical.

AC or DC

Reset coil options.

IP65 Enclosure

For outdoor and indoor use.