News

BSI [Buck Sales Inc] is pleased to announce our on-line store:
process-controls.us
For a select group of popular products that are kept in inventory.
Mensor Wika Calibration
Mensor Wika Calibration products including pressure calibrators and controllers, digital indicators, barometers, dead weight testers, calibration baths, dry block calibrators and more.
Intempco Temperature Transmitters
Intempco has developed a full range of RTD temperature transmitters in various configurations. The M12 micro connector is the standard connector, but other options are available
Intempco Digital Temperature Gauges
Intempco DTGs are RTD temperature transmitters available with LED and LCD displays in a number of configurations. They can provide a 4-20ma signal as well as digital outputs in some models

Reconditioned 65-120 Calibrators
Factory certified with NIST traceable certification
New 65-120 are also available.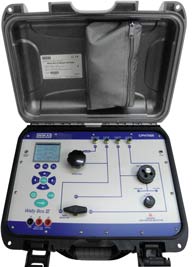 Digital Calibrator
Mensor has redesigned the formally wallace & tiernan well known Wally Box portable electo-pneumatic calibrator. This features an electronic pressure pump, 24VDC and 4-20 ma generation and measurement. Standard is 100 psi and up to 10,000 psi with optional CPT6600 Pressure Module
We are now an authorized distributor for ABB Rotameter (Variable Area Flow meters) Line. We can help in providing functionally equivalent models for the Fisher and Porter and formally wallace & tiernan meter
We have moved our Office from Middlesex to Succasunna NJ Please see out Contact Page for our updated information
Wika Tronic Pressure Transmitters

Wika has a full line of electronic pressure transmitters and displays for general purpose, hazardous and sanitary applications
Mid-West Differential Pressure
We are an authorized distributor of Mid-West Differential Pressure Gauges, Switches and Transmitters

Trend Thermometer with BBQ Scale
High grade Industrial thermometer with special smoker, BBS and Grilling Dial